Page Title
5 great places for a meeting near King's Cross Station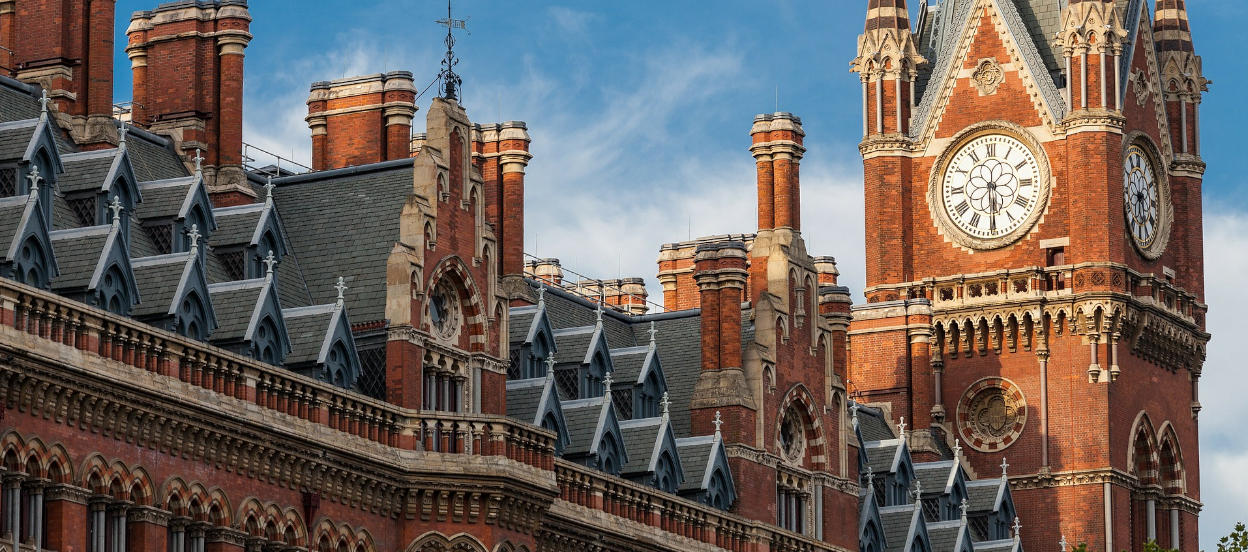 For those of us who are forever hopping on and off the train to London to meet with clients, colleagues or suppliers, it's often hard to always find the perfect place to come together.
Different meetings call for different requirements, but some general features come as standard. An ideal meeting place needs to be in a central location for all parties to travel to, it should be quiet enough so that you can talk openly and hear each other speak, and preferably have Wi-Fi so that you can show presentations and Skype in other members of the team who can't be there.
If you are travelling by train from the north of England, but meeting in London, then a meeting close to King's Cross Station could be ideal for all parties. Here we look at 5 places that could be perfect for you, depending on your bespoke meeting requirements…
A nice place for coffee
If it's a lovely spot for a fresh brew and an informal catch up with your agency that you need, then head over to Frequency for a Flat White, a Chai Latte or a Nutella Mocha. The atmosphere is contemporary and cool, and you can pre-book a table in advance, so you don't have to risk the chance of there not being a table when you arrive.
If you do want something a little more private, but still with the same ambiance and amazing coffee selection, then there is a private meeting room for up to six people, which is also a great shout for interviews or training sessions. There is a 40-inch flat screen TV for presentations, stationery and a white board too, should you need it.
Somewhere with state-of-the-art conference facilities
When you are relying on a meeting space that won't let you down in the technology department, then the St. Pancras Meeting Rooms are worth a try. Depending on the number of attendees and the vibe you want them to experience, you can choose from nine different spaces – including The Boardroom, The Library, The Office and The Study.
Room features include Whiteboard Walls, 50 MB/S super-fast enterprise grade Wi-Fi, Panasonic 5400 Lumens projectors, Wireless clickshare and optional conference phones. You can also order fresh warm pastries, working buffet lunches or just fresh coffee and juice – depending on what you want to offer your guests.
A great place for lunch
If you are entertaining clients, then a fancy lunch might just be what it takes to sweeten the deal. The German Gymnasium Grand Café is a trendy, European-style restaurant in King's Cross, which is a firm favourite all-year-round. In the summer, people queue up to sit outside on the terrace and in the colder months, the hearty set menus of seasonal fare, created by chef Bjoern Wassmuth, are enough to warm to cockles of any frosty client!
There are private dining rooms and event spaces too, so if you want something a little more intimate or with more wow factor, then you can get in touch with the team to arrange it.
A great place for a post-meeting drink
Once the negotiations have been done and the papers signed, it's always nice to suggest going for some informal, celebratory drinks. But, where to go that's also not too far from the station to get your return train home? The St Pancras Champagne Bar is located in St Pancras station, above the main platforms, and is as chic as it is gloriously located.
Enjoy great conversation sat around the iconic bar, or take a seat looking down onto the main station hub to people watch as you sip on something cold and build the relationships that you will hopefully keep long into the future.
A meeting place where you can also stay over.
In town for a couple of days? Lots of people to meet in a short space of time? Why not kill two birds with one stone and set up base in the St Pancras Renaissance Hotel? This five-star hotel is an iconic spot to bring clients and potential new business associates alike and is also located just a short walk from the main stations.
There is an array of bars and restaurants to sample at the hotel, so you can meet different people in different settings, and at the end of the day you can even pop for a relaxing swim and sauna in the spa before heading off to your luxury bedroom – each fitted with a dedicated working area in case you need to do some last-minute pre-meeting prep!