Page Title
Stop wasting time: 5 easy ways to save precious minutes during the week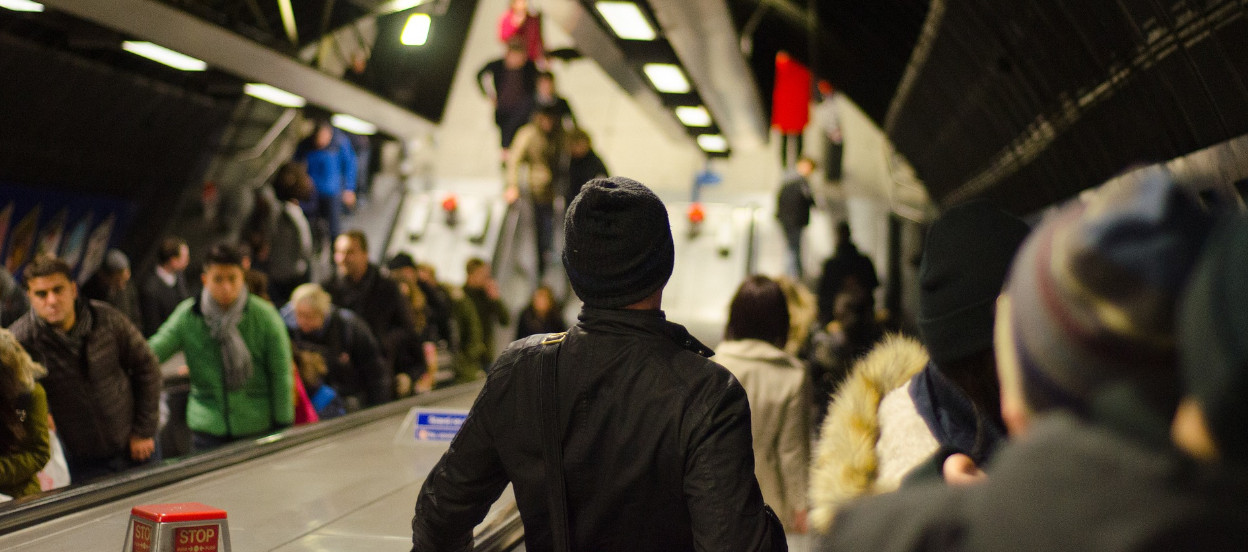 With our increasingly hectic lives, we all wish there were a few extra hours in the day. Happily, with some smart preparation and a few hacks, it's possible to claw back some minutes, if not hours. From labour-saving apps to meal planning, here are some simple ways to save yourself time.
Plan your meals in advance
How often do you arrive home after work to find that you have no idea what to cook for tea, or even have any ingredients in? It pays off to take an hour to sit down each week and plan your meals for the next seven days. Once you've done that, you can make a list and book a supermarket delivery.
If you have time at the weekend, it's useful to prepare a big pot of something – whether it's a tomato sauce to use in pasta or on pizza, a chilli you can freeze in batches, or a big vat of soup. When you're preparing meals throughout the week, make double, so you can freeze one half for another time. Invest in some quality storage containers and labels so you can easily find what you're looking for.
Exercise smart, not long
If you can never seem to find the time to go to the gym to do a workout, don't worry. Studies have shown that short bursts of exercise are actually more effective than longer workouts. Try the Johnson & Johnson 7 Minute Workout app, which gives you simple, yet effective exercises, all completed within seven minutes. All you need is a chair and a wall to do them. Another good app is Sworkit. Just input the time you have available and it comes up with a workout to fit it.
Work out your wardrobe
Shave precious minutes off your morning routine by planning your next day's outfit before you go to bed. Pick out your shoes and other accessories too so all the guesswork is taken out of the morning; you can step out of the shower and get dressed within minutes. If you have kids, ask them to get their uniform out, including clean socks and pants, and pack their bags so you can deal with any missing items that night, instead of when you're supposed to be leaving the house.
Skip the ticket queues
Don't waste valuable time at the ticket queues each morning. If you're a regular train traveller, the Grand Central app makes buying your tickets a breeze. We always display the best value fare first and, just like buying train tickets online, we don't charge you any booking fees. You can also save your favourite journeys and seat preferences, making the purchasing process even swifter. Your M-ticket can be downloaded straight onto your phone, so you can whizz straight through the gates without having to search for paper tickets! Don't forget, advance train tickets are available up to 12 weeks ahead and can give you up to 84% off the cost of your ticket.
Once you're on board, you can focus on knocking a few more things off your to-do list, whether that's the online shop, answering a few emails or finally finishing that novel.
Cut your laundry in half
If you have a family, you'll know how much time laundry can take up. Not only does washing clothes suck up our time, it also has a considerable effect on the planet. Every time we wash our clothes, we use vast amounts of energy and water, not to mention potentially releasing millions of plastic microfibres into the environment. Items such as jeans, trousers, skirts and jumpers rarely need to be washed. You can spot clean any stains or dirt with a damp cloth. The less washing you have to do, the more time you save!
Underwear, socks and shirts usually have to be washed after every wear. Dropping a load for a service wash at the laundrette can save you precious minutes, or even better, download the Laundrapp app, a service that collects your laundry from your home and delivers it back to you all fresh and clean. What's not to love!