Page Title
The UK's Most Festive Cities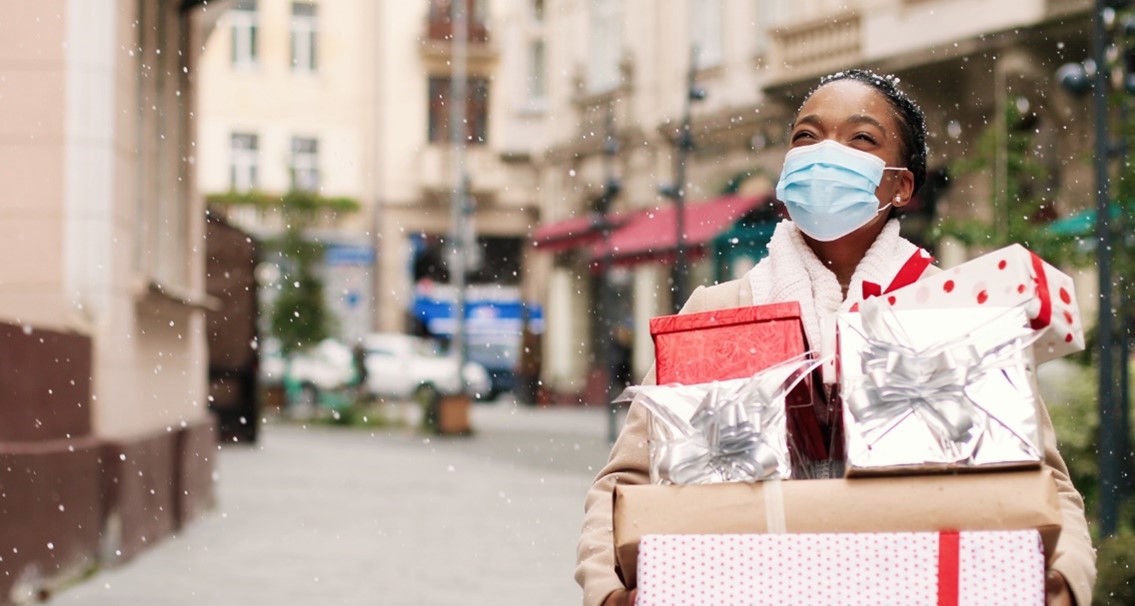 Following the disruption to the nation's festive plans in 2020, Christmas 2021 has become a hugely anticipated event for Brits, with towns, cities, and festive-themed attractions gearing up for the busy Christmas rush.
From sparkling spa days with afternoon tea and Santa steam trains, to carol concerts in cathedrals and mulled-wine-fuelled Christmas markets – and of course not forgetting the traditional pantomime – the UK is bursting with things to do for those looking for some festive joy in November and December, and there really is something to suit every budget, age and taste!
Following our previous Days Out by Rail guides which highlighted some of the most popular tourist attractions that could be reached within a twenty-minute walk of some of our station stops, we were eager to explore some of the nation's must-visit UK cities across the holiday season too.
Alongside this, we've also quizzed UK adults about their love of Christmas, and the festive tourist activities they love to do each year in the lead up the big day. Read on to find out more…
There's no place like the Capital at Christmas!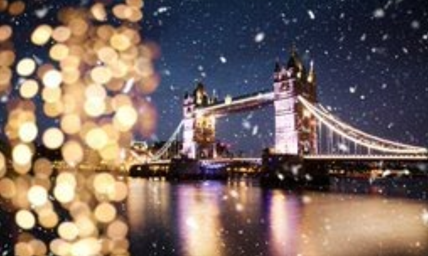 After surveying 2,000 UK adults regarding their favourite towns and cities to visit in order to really immerse themselves in that "festive feeling" over the holiday season, London came out on top, with a fifth (19%) of those surveyed voting it their UK destination of choice when looking to feel their most festive.
Boasting everything from bustling winter markets and ice skating at the iconic Somerset House, to tours of a very snowy Hogwarts and a magical Christmas at Kew Gardens, with plenty to see and do in the big smoke to get you in the festive mood, it's a naturally popular destination for domestic and foreign tourists alike.
Other popular places to visit ahead of the big day in order to feel immersed in Christmas cheer included Edinburgh (7%), Manchester (7%), York (6%) and Birmingham (6%).
Top 20 UK cities that make Brits say make them feel the most festive:
London 
Edinburgh 
Manchester 
York 
Birmingham 
Liverpool 
Bath 
Leeds 
Bristol 
Newcastle 
Cardiff 
Glasgow 
Belfast 
Bradford 
Winchester 
Brighton 
Chester 
Lincoln 
Cambridge 
Nottingham 
That said, despite the UK capital topping the list of the nation's favoured places to visit for feeling festive on home soil, it was actually Birmingham's residents who claim to be the "biggest fans of Christmas", stating their feelings towards the holiday season were an 8 out of 10 in terms of excitement.
Of course, not everyone will share in the love of, or celebrate Christmas and the festivities that come along with it, and so, the UK cities where people were found to be the least excited about the big day included Leeds, Manchester, and Norwich who deemed their levels of excitement towards the age-old holiday a much more modest 7.3 out of 10.
For those of us who are excited for the upcoming festivities, what yuletide pastimes are topping the to do lists of Brits throughout November and December…
Eat, drink, and be merry!


Wandering around the festive markets was by far the top choice for UK adults when visiting cities and towns around the country ahead of Christmas, with more than half the nation (55%) voting it a must-do seasonal activity. Sadly, due a number of extenuating circumstances, a number of well-known Christmas markets that usually take place in the UK are still on hiatus for 2021, so it's worth doing your research before planning a visit to avoid disappointment.
Luckily, there are so many other wonderful things to do and see that can be an excellent alternative to any cancelled Christmas markets this year.UK adults revealed they're also fans of visiting other towns and cities for a spot of Christmas shopping (45%), taking the time to slow down and enjoy all of the Christmas lights (37%), visiting with family and friends (30%), and of course booking into local establishments for festive food and drinks (23%), all of which topped the to do lists of UK day-trippers.
| | |
| --- | --- |
| The UK's favourite things to do when visiting towns/cities in the run up to Christmas  | %  |
| Visiting the Christmas markets  | 55%  |
| Christmas shopping  | 45%  |
| Look at all the Christmas lights  | 37%  |
| Visit friends/family  | 30%  |
| Have a festive meal/drink   | 23%  |
| Doing the festive food shop  | 22%  |
| Have festive-themed food and drinks items  | 22%  |
| Go watch a Christmas film  | 18%  |
| Go for a long walk around the city  | 16%  |
| Go see the pantomime/Christmas play at the theatre  | 13%  |
Simply having a wonderful Christmas time
For those looking for inspiration ahead of any upcoming festive-themed trip, we have pulled together some suggested activities, many of which can be reached via our train routes.
Winter Wonderland – London's Hyde Park plays host once again to the hugely popular Winter Wonderland, offering a variety of festive activities in the heart of the city. The renowned event takes place between November and January and has plenty to offer people of all ages. From ice skating and food stands, to live music, fairground rides, and a traditional German market, you'll certainly be spoilt for choice. Keep in mind that booking in now essential, so ensure you do so in advance.
Hogwarts in the Snow – Harry Potter fan? Well, look no further than the truly magical Hogwarts in the Snow experience. Each Christmas, the Warner Bros. tour gets that little bit more special when snow falls upon the famous school of witchcraft and wizardry. Visit between November 2021 and January 2022 to get a taste of Harry Potter magic with festive feasts and a sprinkling of snow, which this year extends to the Enchanted Forest.
Christmas at Kew Gardens – From November 17th, right the way through until January 9th, Kew Gardens offers exciting after dark activities to get you in the Christmas spirit. Their magical winter trail truly lights up the sky, with illuminations, light shows, and more, once the botanical gardens have closed for the day. There are even independent street food vendors along the way, with plenty of festive treats on offer for those enjoying the dazzling light trail.
Edinburgh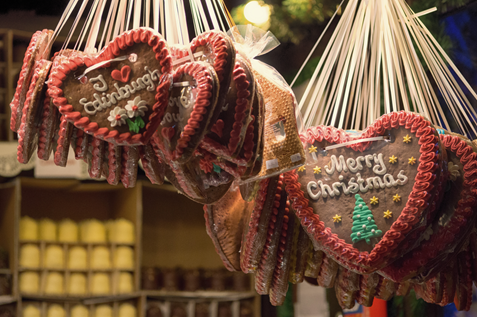 Edinburgh Christmas Markets – The East Princes Street Christmas markets return to the city of Edinburgh once again the festive season, promising bratwurst and mulled wine-a-plenty to keep you warm on those cold winter's nights. Open between 10am - 10pm daily from the 20th November - 4th of January, there are plenty of independent stalls fully stocked for a spot of Christmas shopping, with something for all the family!
Castle of Light at Edinburgh Castle – A very special light installation is taking place at Edinburgh Castle this year, with spectacular light exhibits set up to help transport you off to a number of exciting places in the blink of an eye. The Castle of Light event can be explored on evenings between 19th November - 9th of January, but tickets must be booked in advance.
Christmas Nights at Edinburgh Zoo – Another exciting festive event set to take place between November and January is the light trail at the infamous Edinburgh Zoo. Explore the zoo at night and follow the twinkling light trail set up around the attraction. For those visiting with children, Santa will be there in his grotto, ready and waiting to hear their Christmas wishes. Slots are limited so booking is essential. Book in advance.
Manchester
Skate Manchester – Skate Manchester opened slightly earlier than most this year, with undercover skating having taken place since October. Luckily, this gorgeous winter wonderland is open right the way through to January 2022, so there's still plenty of time for those looking to dust of their ice-skates and show off their moves on the ice. Pre-booking is recommended.
Hidden Christmas Festival – Live music, mulled wine, Christmas shopping, staged performances, and even a craft corner for the kids, this not-so-secret Christmas festival is set to take place at Wythenshawe Hall between 10th - 19th December this year. The event promises festive cheer both day and night, with a whole host of festive-themed activities, whether you're visiting with friends, family, or even colleagues. Booking is essential as this is a ticketed event.
York
Thor's Tipi – Thor's Tipi is back in York for winter 2021, but this time there are two locations set up in the city. Choose from either York's central Parliament Street location and squeeze in festive food and drinks between a spot of Christmas shopping, or opt for the Principal Hotel Gardens tipi, located conveniently close to the station for those visiting the city by rail. Open between November and January, booking is advised.
St. Nicholas Fair – York's St. Nicholas Fair is a must-do for anyone planning a trip to the northern city this Christmastime. Located centrally on busy Parliament Street, the fair boasts independent stalls offering arts, crafts, and other unique gift ideas, as well as a plethora of food and drink stands to get your energy levels back up for an afternoon of festive shopping.
York Minster Christmas Events – For those looking for a more traditional Christmas event, look no further than York Minster and their range of festive events taking place throughout December. Events are ticketed this year, and whilst some are fully booked, there are still spaces on many of their yuletide happenings for anyone keen to sing some carols or experience this spectacular building in the run up to Christmas.
Birmingham
Birmingham Christmas Markets – Birmingham's Frankfurt Christmas markets return to the city again this year, with plenty of chances to sample traditional food and drink such as pretzels, schnitzels, bratwursts, and roasted almonds. Why not enjoy a spot of Christmas shopping too, with lots of unique gifts on offer for your loved ones.
Whilst just across the road you can find enjoy Ice Skating and the Big Wheel – Back for 2021, Birmingham welcomes back its largest undercover ice rink, and big wheel to Centenary Square. Running from November 4th right through to January 9th, offering plenty of time to get your skates on ahead of the busy Christmas period.
Winter Funland – The UK's largest indoor winter wonderland is coming to Birmingham (and Manchester) in December 2021, promising a magical experience for all. Boasting circus shows, food and drink vendors, a funfair, and ice skating, tickets are on sale now.
Pantomime: Sleeping Beauty – Of course, it wouldn't be Christmas without a traditional pantomime – oh yes it would! Bradford's iconic Alhambra theatre has performances of Sleeping Beauty throughout December and January starring local comic legend, Billy Pearce, and TVs Dr Ranj.
The Nutcracker Live at the Science and Media Museum – For those who love the ballet but can't quite fit in a trip to London this December, the Science and Media Museum are screening a live version of the Bolshoi ballet's wonderful version of Tchaikovsky's holiday classic, the Nutcracker. Book early to avoid disappointment.
Haworth Christmas Festival - Housed just a stone's throw from the city of Bradford lays the beautiful village of Haworth. The cobbled village has a Dickensian feel the year round, but at Christmas it feels especially magical. Visit throughout December for a variety of festive events which are suitable for all the family, ranging from traditional Christmas music, late night shopping evenings, and a torch light procession.
Further ideas for days out by rail that can be visited all year round can be found here.
A festive puzzle
After all this talk of Christmas, we're certainly feeling ready for the festive season, and so we thought we'd leave you with a little train themed Christmas puzzle to help spread the magic a little further.
So, we challenge you to find Santa and his naughty elf, who've hidden themselves amongst the trains in our tricky brainteaser. We'll give you a clue; they're not hiding together, so you may find one before you spot the other! Good luck, we'll post the answers at the bottom of this post.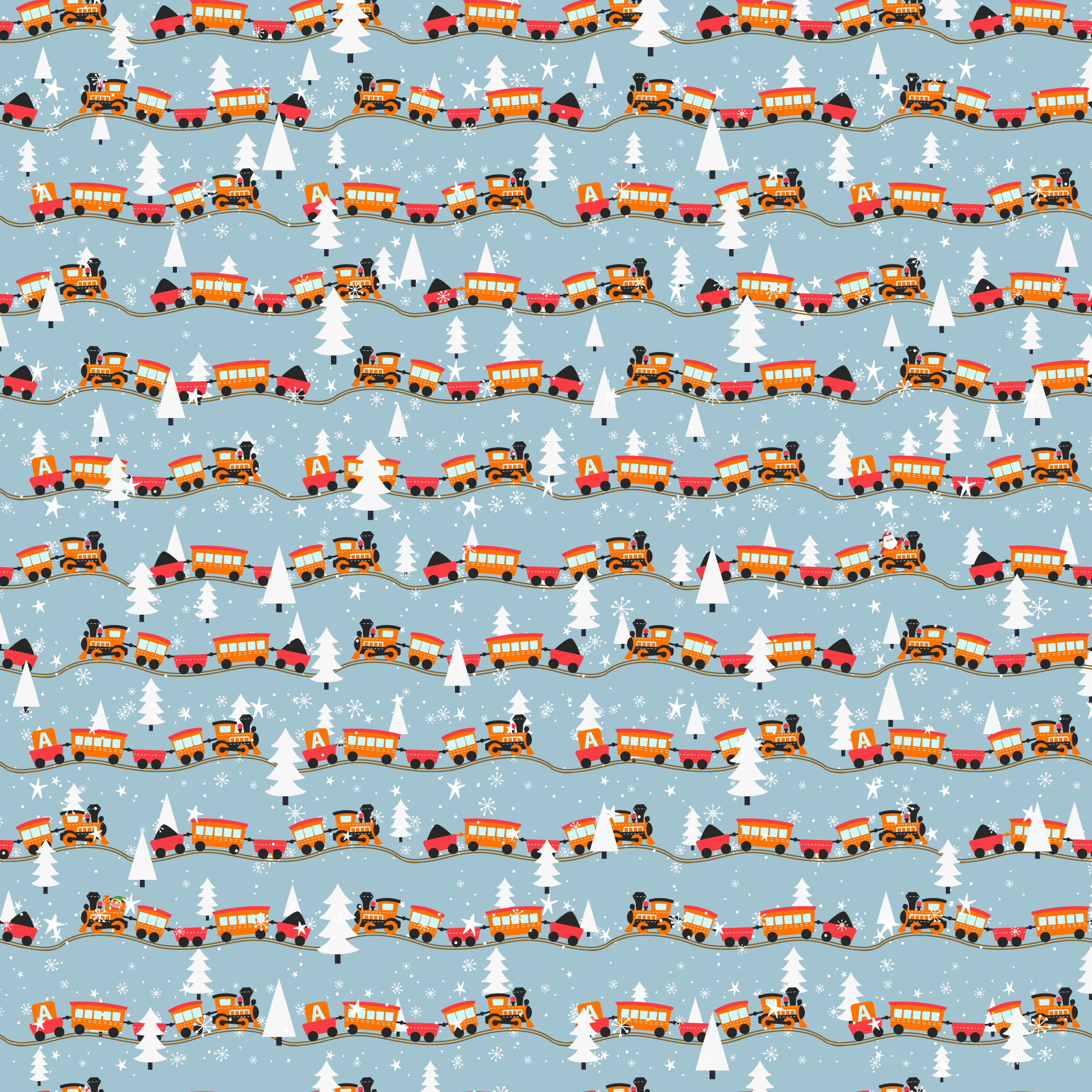 Conclusion
It's wonderful to see the country getting geared up for the festive season, with such a wealth of choice when it comes to things to eat, see, do and explore across November, December, and into early 2022.
Whilst Christmas and the subsequent celebrations may not be for everyone, for those that are excited for the traditions and festivities that are just around the corner, whatever your location or budget, we're sure you'll find something to suit you, and anyone else who may be joining your festivities this year. Why not check out our blog or our Instagram feed for further inspiration?
We hope our guide has helped to inspire some winter adventures amongst the nation, there are so many wonderful things to see and do in the run up to the big day. Naturally, both public transport and specially organised events are likely to come with some additional safety measures in place, so we advise anyone planning a visit to make sure they've researched and planned ahead to ensure they feel safe and secure wherever they go.
And remember, booking in advance of both travel and the attractions you wish to visit can help to avoid disappointment on the day, and may actually save you money!
Whatever your plans this festive season, whether you travel with us by train, or opt instead to drive home for Christmas, we want to wish you and your family a very merry Christmas, and a healthy and happy New Year!
Before we forget, the answers to the puzzle are below. Let us know how you did on our Twitter page.